The Hidden Lives of Galaxies - Answer Key for Activities
Activity #7 — Dark Matter Possibilities
Students should restate the material presented in "Possibilities for Dark Matter".
Assessment — Student's decisions may vary, but they should give reasons for their decision.
Activity #8 - The Universe as Scientists Know It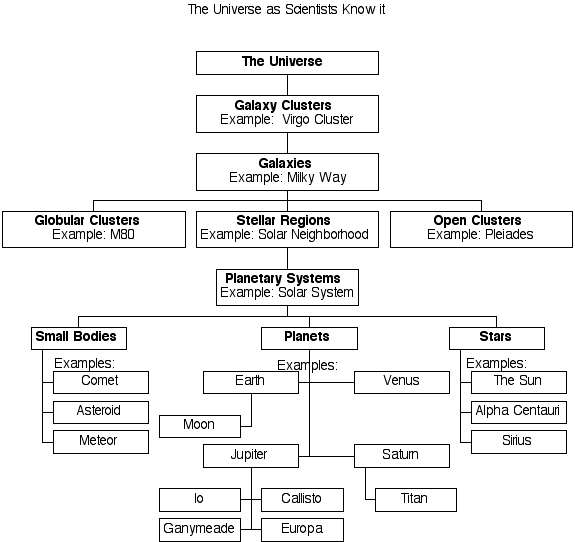 Activity #9 — Scavanger Hunt in the Night Sky
Assessment:
Telescopes are used to make small objects appear larger and dim objects appear brighter. The two main types of telescopes are refractors and reflectors.
The Solar System is located in the Milkyway galaxy. Morphology of galaxies will usually be spiral and elliptical.
Answers will vary depending on the season.