Educational Program Guides and Curricula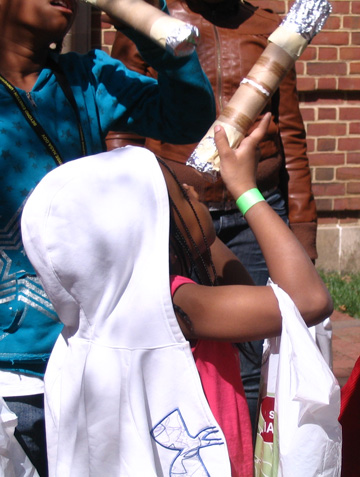 Afterschool Universe is the curriculum for an out-of-school-time astronomy program for middle school students (roughly grades 6-8 or ages 11-14). Using hands-on activities and interdisciplinary teaching techniques, it explores basic astronomy concepts and takes participants on a journey through the universe.
Afterschool Universe offers an opportunity to run a well-tested and easily implemented program in your own local community. Designed for flexible implementation, it can be run as a science club, a summer camp, as a regular afterschool program, or many other formats.
The website includes a number of resources to help you run all or part of the program yourself, including a comprehensive manual with detailed activity instructions, background information, materials lists, and training videos to supplement the manual for certain activities.
---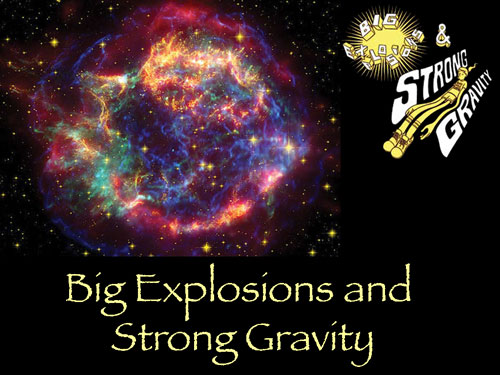 Big Explosions and Strong Gravity is the curriculum for a day-long event for middle-school youth (roughly grades 6-8 or ages 11-14) to learn about supernovae, black holes, and the ways that scientists study these exciting phenomena. Students participate in hands-on activities to learn about the creation and distribution of elements in the universe, how light can be broken up into rainbow colors so scientists can learn what distant objects are made of, and the exciting lives and deaths of large stars.
Big Explosions and Strong Gravity was developed in partnership with the Girl Scouts of Central Maryland, and is now available as a curriculum that can be run with a variety of audiences. The manual provides write-ups of each activity and the tools for astronomy-interested educators to run this program in their community.
---
Cosmic Times is a series of curriculum support materials that trace the history of our understanding of the universe during the past 100 years, from Einstein's formulation of gravity to the discovery of dark energy. It consists of 6 posters, each resembling the front page of a newspaper from a particular time in this history, with articles describing the discoveries. The language of the articles mimics that of a newspaper from its respective era.
Cosmic Times was developed in collaboration with middle- and high-school teachers from Pennsylvania and Maryland. These pages provide student readings at three reading levels, background information for educators, and lesson plans related covering the background science and cross-disciplinary topics.