Multimedia
These pages contain images and video about the XMM-Newton mission. These can be used for talks, presentations, classrooms, and in print.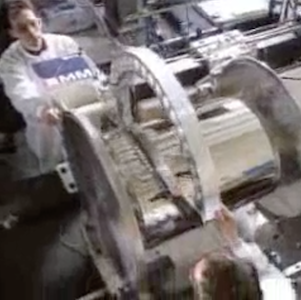 Right: Preparation of the lower module of XMM. Left: A still from the "An Observatory in Space" video.
Additional XMM-Newton multimedia can be found in ESA's XMM-Newton Image Gallery - the European Space Agency's (ESA) collection of images about XMM-Newton and of its astronomical targets.