Death of a Genius
The world has just lost its greatest scientific mind. Albert Einstein died in his sleep on April 18th from complications of a gall bladder infection. He was 76. There is no doubt that this rumpled, white-haired, pipe-smoking professor looked deeper into the nature of the Universe than any other man. In death he joins a select few – such as Newton, Copernicus, Archimedes and Pythagoras – as a giant in science whose genius changed the course of history.
Radio 'Ear' on the Universe Being Built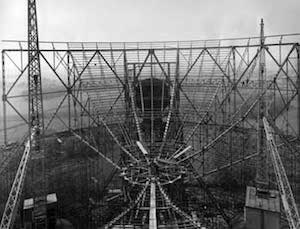 Construction continues for what will be Earth's largest steerable radio antenna for studying radio waves from space. The huge, 250-foot-wide metal dish of the Mark 1 radio telescope being built at Jodrell Bank in England is designed to be fully adjustable.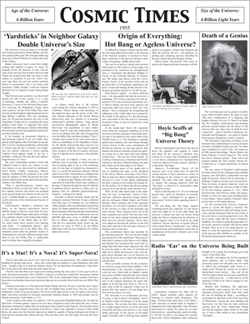 Download the PDF newsletter