Faster Walk on the Dark Side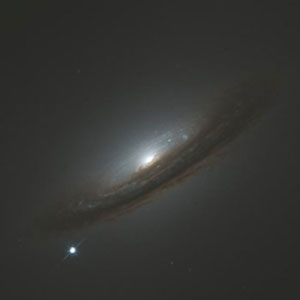 There is new evidence that a mysterious anti-gravity energy is speeding up the expansion of the universe. This energy is called dark energy and makes up almost three-quarters of the universe. All that we know about this dark energy is that it works against gravity and causes galaxies to move apart faster than expected.
Sorting out Dark Stuff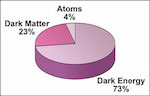 There's good news and bad news about the universe. The bad news is that the matter which makes up everything that's visible – the Sun, the Earth, humans, everything we can directly detect – adds up to just 4 percent of the known universe. The good news is that we humans are beginning to get a handle on what makes up the rest of it.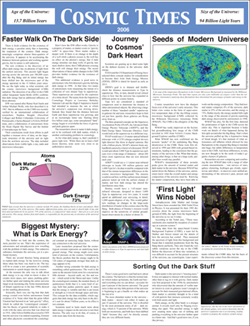 Download the PDF newsletter