Universe Mash-Ups Lesson Plan
Explanation: Video Production and Post-Production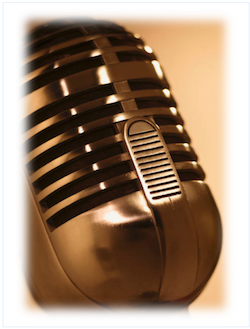 During the explanation, students are involved in producing their video projects. They will use their final script as a guide to determine what media they already have on hand (from the Universe Mash-up Media Archive, for example), and what pieces they'll need to create (such as voice-overs and transition titles) – this is the production phase of the project. Once all of the pieces have been gathered, post-production begins and students assemble their final video mash-up projects.
Handout used in the Explanation
Classroom Instruction
With a final script and storyboard in hand, students are ready to produce their media mash-ups.
Production Checklist


Hand out the Universe Mash-up Production Checklist worksheets to students and have them fill out the descriptions for all the video clips, audio clips, voice-overs, and images that they will need to assemble their final video.

Production


Students should download the media they want to use for their projects. They should also begin production of additional media, checking items off their checklists as they go.

Describe the technologies and/or online tools that you and your students will be using and the guidelines that will be established for managing their use.

Post-Production


With all of their media in hand, students can now assemble their final projects.

As noted in the lesson introduction, most computers now come with video editing software (for example, iMovie is pre-installed on Macs and Movie Maker is available as a free download for Windows). However, if your school's computers do not have such software readily available, contact your local system administrator for assistance in choosing software to use.

Final project


When students feel their project is finished, they should output the video into a file format that can be shared with others (such as .mov or .mp4). If you are planning to share student projects via a class blog or wiki or through an online video-sharing site, make sure you know what file formats can be used by the publishing platform.
Additional tips for the Explanation (Production and post-production)
Presentation software, such as Microsoft's PowerPoint or Apple's Keynote, can often be used to output videos of the slide shows, so this might be a good option if your class does not have access to video-editing software.
Again, if your students need additional help, they might find the Universe Mash-up Hints and How-to (PDF download)handout helpful; it was written by Faith Tucker who made the From the Inside Out example Universe Mash-up.
---
← Exploration | ↑ Universe Mash-up Lesson Home | Evaluation →